Networking
Personal networks are crucial in ensuring a successful career transition.
Professional rugby can expose you to a variety of contacts, businesses and industries. Players are encouraged to build relationships within these networks which can lead to post-rugby opportunities.
From the NZRPA Retired Players Survey – 60% of players said they attained their jobs through personal networks.
Create a LinkedIn account
These days, a LinkedIn account is your professional resume. The good news is that athletes have a great reason to start a LinkedIn page and it's very easy to set up.
Most people use LinkedIn to connect professionally, grow their network, show off their resume and build connections.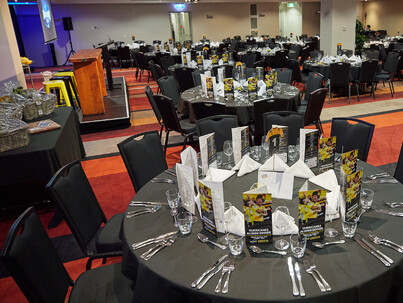 Hurricanes Alumni Annual Dinner
Another fantastic opportunity to meet current Alumni and many other passionate Hurricanes supporters.